Helena Cameron
Trainee secondment to Hengeler Mueller
I spent the final seat of my training contract on secondment at Hengeler Mueller, in Frankfurt. Hengeler's Frankfurt office is in one of the many skyscrapers that make up the city's skyline, and my office was located on Floor 24, which gave me fantastic views of Frankfurt and the surrounding Taunus mountains.  
I sat in the banking team and worked on a range of financings during my time at the firm, including acquisition financings, corporate re-financings, and a financing for a windfarm project. I was able to get really stuck into the drafting of facilities agreements, as well as co-ordinating signing processes – DocuSign is rarely used in Germany, so this invariably results in meeting up with lawyers acting for the other party/parties for a coffee and exchange of wet-ink signature pages!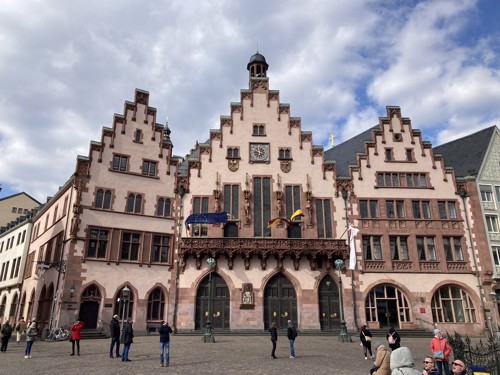 A big highlight of the secondment was attending Hengeler's annual 'Spring Festival' in May, which took place in Düsseldorf, where another of Hengeler's offices is located. The weekend-long event involved multiple activities (I chose a tour of the modern art galleries in Düsseldorf), as well as a 'gala dinner' which featured a live band and, impressively, vegetarian currywurst.
Outside of work, I was able to explore Germany with several of the other trainees on secondment in Frankfurt. We organised a road trip along the 'Romantic Road' route, which featured lots of castles, medieval walled towns, and lakes. A flat tyre on the final day slightly delayed our return to Frankfurt, and one of my colleagues was amused to report on Monday morning that he had whizzed past us on the autobahn.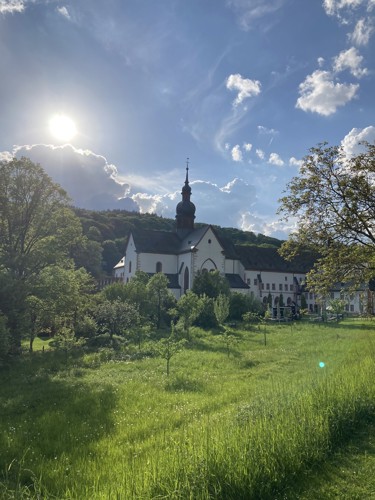 Not only did my secondment enable me to improve my German (which was a very amateur GSCE level to begin with), I was able to meet some great people – both Hengeler colleagues and other secondees – as well as experience seeing our relationship firm network in action, and to try my hand at German law.