Jamie May
Trainee
secondment to Uría Menéndez
I sat in one of the corporate M&A teams at Uría Menéndez. I got involved in a few different transactions, notably an interesting private equity share acquisition. Once integrated into the transaction team, I found the work was not too dissimilar to that in London, although I would also spend time fielding ad hoc queries on English law and reviewing documents to improve the quality of the English. In addition, I had the unique opportunity to assist some of the more senior lawyers with their English law lectures at a local university.
The Firm as a whole is very hospitable and welcoming to secondees, which makes things easier when, turning up on day one, you are faced with the challenge of getting used to a foreign language and culture. The teams at Uría Menéndez are also much smaller than the equivalent groups at Slaughter and May in London, which I think helped me to integrate with my colleagues relatively quickly. There is a very collegiate atmosphere and a strong commitment to getting out early on Fridays and enjoying the weekends!
Above all, the highlight for me was the opportunity to embrace all things Spain - from its (still challenging) language to its friendly people, food, and, importantly for me, its footballing culture. I managed to get to a number of La Liga and Champions League games, and had the privilege of witnessing two inch-perfect Lionel Messi free-kicks hit the back of the net in the Barcelona derby. Aside from its many attractions as a city, including its art galleries and incredible restaurants, Madrid is a great launchpad from which to visit the rest of Spain, which I was able to explore by taking advantage of the (many!) Spanish bank holidays ("puentes") which fell during my secondment.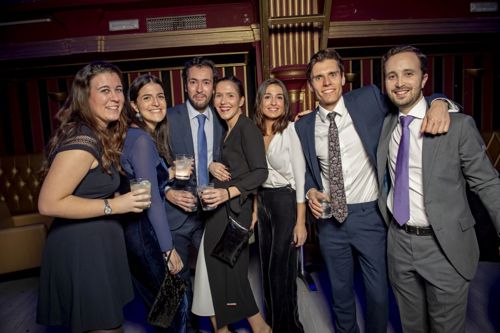 If you're someone who enjoys meeting new people and experiencing different cultures, a secondment - at least to Madrid - will definitely be for you. You'll likely find yourself pushed outside of your comfort zone at times, but that's all part of the unique experience of living abroad and adapting to a different working environment - an experience I very much enjoyed.