Why do we need a mental health and wellbeing network like Thrive?
Kate, associate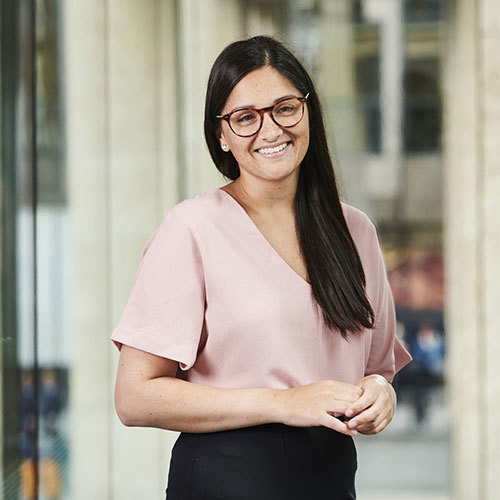 Law in the City is full of high achievers and deep thinkers working under pressure, a combination which can in some circumstances increase the potential for mental ill-health. It's not restricted to the profession: many have loved ones or friends who have been affected, and in reality everyone can benefit from positive practices which encourage mental wellbeing. Thankfully, there has been a real shift in the last few years in how the legal profession recognises and addresses these issues.
Thrive was inaugurated in 2018 with a panel discussion aimed at raising awareness and reducing stigma. The event had a record number of attendees and was followed by many messages of support and others volunteering to tell their own personal stories on our intranet site. Thrive offers a wide range of activities, such as talks from mental health professionals, yoga and art workshops. Now, in our second year, the network is focusing on self-care. We have just had several events for Mental Health Awareness Week and we have some more exciting things planned.
What inspired you to become involved in DIVERSE?
Akshay, associate
I think the more progress we make - and much has been made - the more we see how much is still to be done. Breaking down prejudice - socio-economic as well as racial - on all sides can be a subtle process, especially when people aren't always aware that the barriers are even there. But the benefits are enormous. We're working in three ways: more broadly to engage the City; to engage internally; and to change attitudes by celebrating diversity. I'm particularly keen on using events to raise the profile of the conversation. 
We had talks from Sandra Kerr OBE; and Matthew Ryder QC. We ran a writing competition around food and particular recipes that held special memories for people. A number were shortlisted and then our staff restaurant prepared the dishes, with the stories on display. That was immensely popular. Something like this involves everybody, and opens a dialogue even with those who perhaps might not consider themselves traditionally as having a place in the DIVERSE Network. But it is for everyone.