Our way of working
Many people believe that, at the highest end of commercial law, you can only be an expert in one very specific area. We disagree. There are many benefits to broadening your horizons.
The commercial context is always changing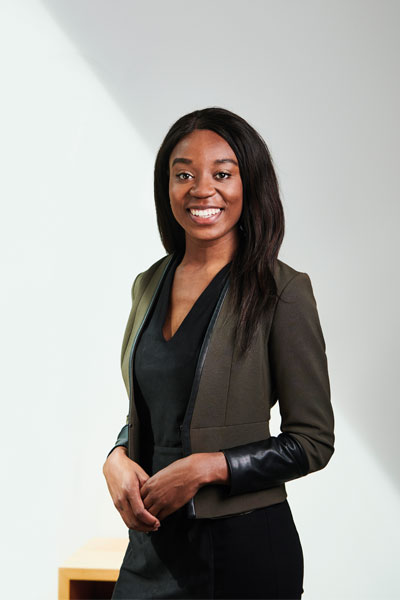 You are five weeks into your Dispute Resolution seat. How is it going?
Five minutes into my first day my supervisor called, asking me to pick up some documents, jump in a taxi and attend a meeting to instruct our new counsel. My supervisor, the client's General Counsel and the barrister were discussing elements of case law to support our argument - I really appreciated being involved in that. It took up a lot of the first week, but since then I have worked on four matters, including a competition damages claim in the High Court.
Your first seat was Corporate. How was that?
That began with three different matters on the first day. I probably worked on at least ten throughout the seat, all very different in nature. These included a big investigation into IT-related issues; a corporate governance review for a major public company - very interesting because we were looking at how the company functions and how to improve it; a rare gemstone sale; public and private mergers and acquisitions, including a reverse hostile takeover; and various share and asset sales.
Day-to-day this meant balancing different things for my supervisor with work for other associates or partners. With Corporate being a central part of the firm, you get involved with many of the other legal groups in different practice areas.
Does that stretch you?
Yes, but that's exactly what attracted me to the firm. Through the multi-specialist approach, I have gained a range of experience in just one seat, making the work interesting, varied and exciting. I am constantly learning and the commercial context is always changing. How your legal advice sits within clients' business operations creates another intellectual hurdle - it's definitely not legal advice in a vacuum.
The impact that has on the legal skills you need to employ is fascinating.
Read more about our other distinct differences