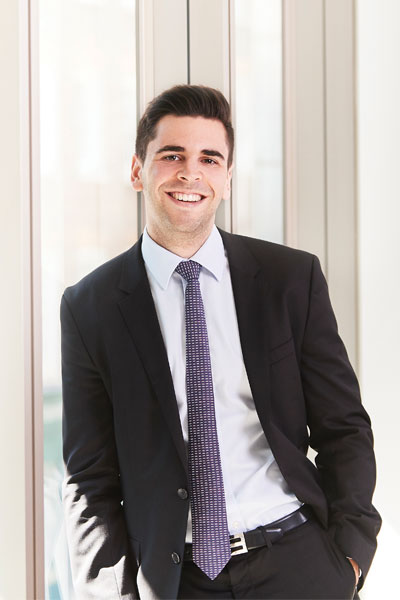 I liked that it was a two-way street
How was the application process for you?
I liked the simplicity of it - a cover letter and a CV with no hidden tricks. The beauty of the cover letter is that it gives you the changes to write what you want to write rather than answer someone else's set question. I didn't see the point in repeating what I had in my CV; I covered things that weren't there.
How was your interview?
Nerves are normal, I think, but it was actually quite a pleasant experience. I was interviewed by a couple of people who wanted to get to know me, understand what drives me and what I'm interested in. I definitely got the impression that they wanted me to do well, and I liked that it was a two-way street. It also felt like I was encouraged to interview them in a way, to see if the firm was right for me. It's in everyone's interests to get that right.
The second part of the interview, where we discussed a newspaper article I'd been given, is obviously designed to assess how you respond under a bit of pressure, as they prod, poke and try to pick holes in what you are saying. At one stage I had to concede I hadn't made the greatest point.
Were you concerned at that moment?
Not really. You're talking to two very bright people who want to test how you'll react outside your comfort zone. I think that although they are looking for you to form an opinion, you should also be able to respect that there are other points of view on what isn't a clear-cut issue. My advice for applicants is to remember that the interview isn't meant to be easy, but as long as you don't panic, you will be fine.