Pride 2020
To celebrate Pride Month, PRISM, our LGBT+ Network has put together the following video to show what Pride means to our LGBT+ colleagues and allies. Pride commemorates the anniversary of the Stonewall riots in 1969, which acted as the catalyst for the modern LGBT+ rights movement.
In light of current anti-racism demonstrations, Pride also serves as an opportunity to emphasise that the fight against discrimination is our collective, ongoing responsibility in the push for equality in the UK and throughout the world.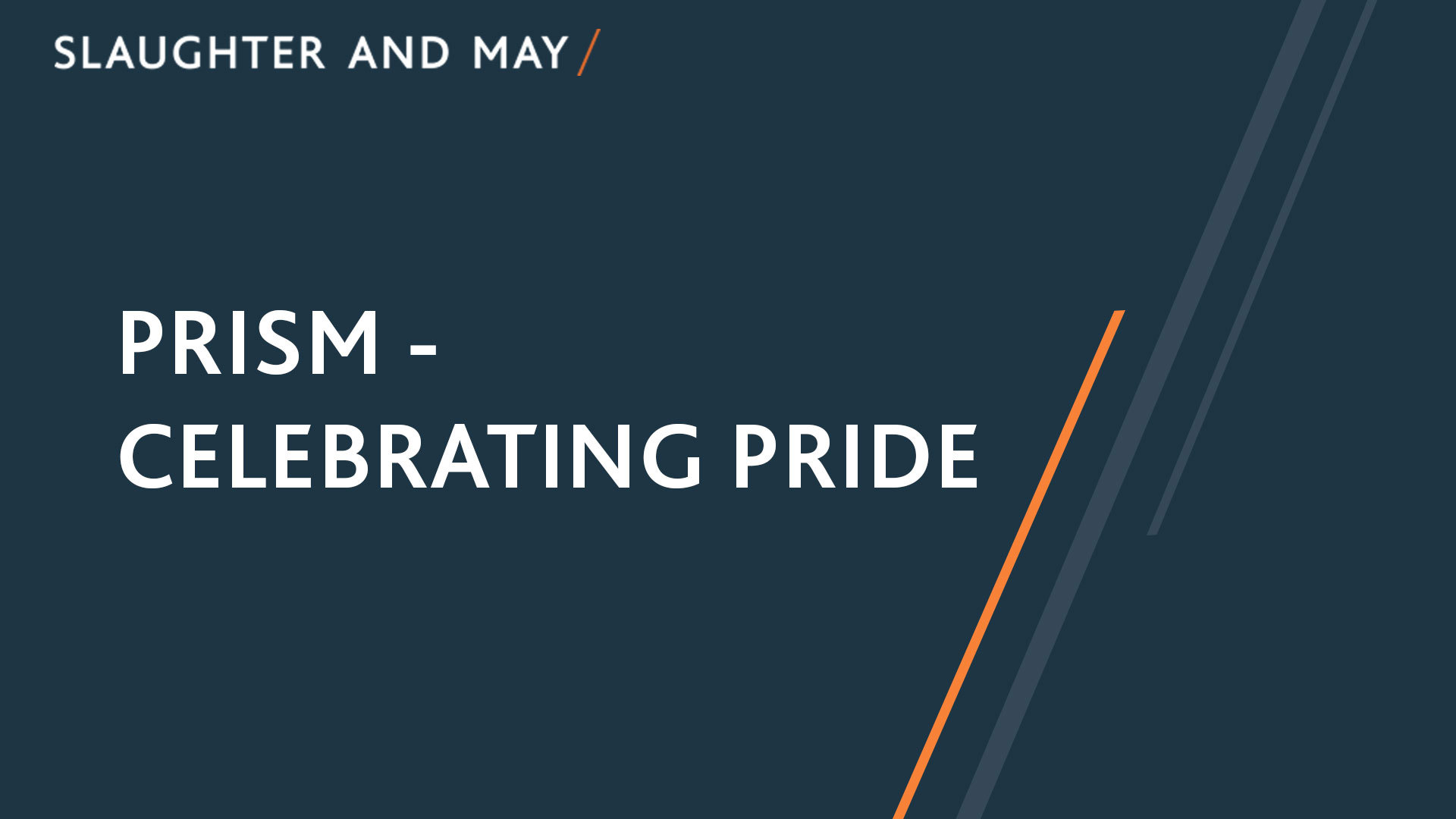 DiversCity
Slaughter and May is one of the organisers of, and participates in, the DiversCity initiative, which is an unique annual recruitment event and mentoring programme aimed at raising awareness of pursuing a legal career in the City amongst lesbian, gay, bisexual and transgender (LGBT+) students at degree and postgraduate level.
Each year, members of PRISM participate in the DiversCity event or act as mentors to LGBT+ students. Mentors meet with their mentees regularly over the course of the year, answering questions about life in a City law firm, the applications process, and the experience of being LGBT+ in the City.
If you would like more information on this event and how to apply, see the DiversCity Website.
Best Friends LGBT Initiative
In June 2016, Slaughter and May hosted the inaugural meeting of the Best Friends LGBT Initiative, which brought together LGBT staff and allies from some of our Best Friend firms to share best practice and consider how the attendees, as individuals and as part of their firms' networks, can develop LGBT inclusion in their respective firms.
The event included roundtable discussions and a session on LGBT role models and allies, led by Stonewall. This was followed by dinner and drinks on our terrace to facilitate further discussion and networking between the PRISM network and our Best Friends.
Since then, there have been further meetings in Paris (2017), Berlin (2018) and Madrid (2019), and regular catch-up calls and informal discussions to discuss progress and share ideas for further development.