Jocelyn Poon
Hong Kong trainee secondment to our London office
My six-month secondment to our London office was a fantastic culmination to my training contract and has undoubtedly helped prepare me for qualifying as a solicitor back in our Hong Kong office.
As a trainee in one of the multi-specialist financing groups, I was exposed to many workstreams and was heavily involved in securitisation deals, acquisition finance projects as well as insolvency and restructuring matters. In particular, I was given significant responsibility in drafting transaction and ancillary securitisation documents and on coordinating and closing large-scale securitisation transactions across a number of jurisdictions.
I also hugely benefited from the London office's highly comprehensive training programme, which helped strengthen my technical legal knowledge as well as improve my practical skills as a lawyer. In addition to attending numerous lectures and seminars given by partners of the firm and external guest speakers, I also participated in case studies and delivered presentations.
Outside transactional work, the firm provided many opportunities to get involved. To give back to the community, I participated in pro bono services by volunteering with the Islington Law Centre at its evening advice clinic. The firm also had a busy social calendar, a highlight of which was attending my financing group's annual summer party at the Hurlingham Club for a wonderful barbecue and evening of live music with my new colleagues.
While in London, I made every effort to explore as much of the country as possible. Over the course of my secondment, I visited the Royal Ascot, attended the Wimbledon Championships and explored the beautiful Lake District. With London being a fantastic hub for travelling in Europe, I also had the opportunity to visit many other European cities. Some of my favourite memories include glacier hiking in Iceland, zip – lining in the Swiss Alps and sampling delicious and authentic tapas and paella in Spain.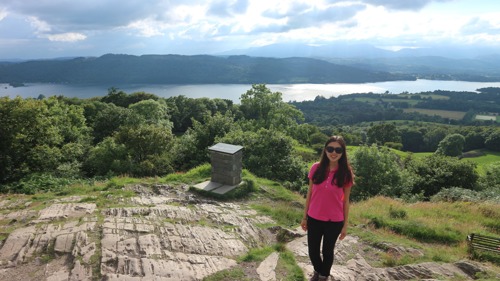 Never have I known that so much could be done in so little time. My secondment experience has truly expanded my horizons and I am very grateful for having had the opportunity to participate in such a fantastic learning experience.