Matthew Triggs
Trainee secondment to BAHR
BAHR's offices sit dramatically on the Oslofjord, a large body of water that meets the North Sea. I was met with enthusiasm and, despite being further north than I (at that time) had been, I was soon made to feel at home.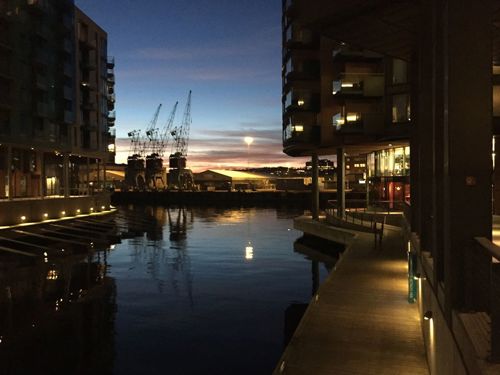 On my first day I was introduced to everyone in the building (about 200 people), which happens for each new employee. Lunch is served early, at 11.30, and is a great opportunity to socialise with colleagues. Usually everyone sits around a single, communal table, but when the weather is good tables on the terrace, with views over the fjord, are in high demand! On the last Friday of each month the practice groups take turns to host themed drinks in the stuen (living room). Lots more social events are held throughout the year, including the legendary summer and Christmas parties.
I sat in the asset management and private equity group and received a mix of work from across the firm. My biggest project was a cross-border banking merger and I flew to Stockholm to attend meetings with the other side. Norway remains a huge oil exporter, and I have learnt some new things about this industry during my secondment.
Outside of work, I have been guided by Norway's contagious enthusiasm for outdoor pursuits. I have witnessed the northern lights, sledged with huskies in the Arctic Circle and hiked in the Marka (Oslo's forests) and beyond. The 17 May celebration is a real highlight. Oslo becomes a street party to celebrate Norway's independence – and the start of the long summer nights!