Whitbread's £3.9bn sale of Costa to Coca-Cola
Costa is the UK's largest coffee chain, with over 2,400 shops, a further 1,400 outlets in over 30 international markets and over 8,000 Costa Express machines in ten countries. Whitbread planned to spin off the chain as an independent business when Coca-Cola stepped forward with an offer to buy. The deal was announced on Friday 31 August 2018.
Anatomy of a deal
The partner's perspective
Simon, Corporate group
The firm's relationship with Whitbread goes back many years. I've worked with them since I was a junior associate in the late 90s - I've known one of the Whitbread lawyers on the deal for nearly 20 years. That really helps - you know what their priorities are, how they want things done, and you're used to working together. That's really important when you're trying to do something complex very quickly.
Whitbread had announced its plans to spin off Costa in a demerger, and we were supporting that, so when Coca-Cola tabled its compelling offer, we were already up and running. But we did need to expand the existing team to cope with a much shorter time frame - and swiftly reassigned roles to change direction. We had 35 people in the core team, and perhaps 50 people in the firm worked on the deal in total.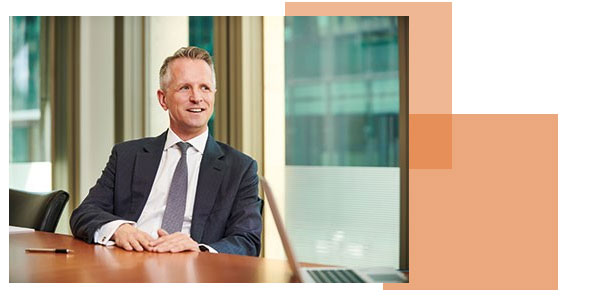 With the team in place, the key for me from then onwards is to make sure the team helps your client get into the position they are targeting. We needed to work out how we were going to separate the business out for sale, because it was not entirely self-standing - there were shared services at the heart of it. Procurement, logistics and distribution, for example - the moving of coffee around the country - all that was established centrally by Whitbread so that the system worked for Costa as well as Whitbread's other businesses, including Premier Inn.
Timeframes on deals do not always allow you to get every last detail finalised. In those situations, the key is to establish a framework that feels stable to both sides and provides a basis to move forward together. That way, you reach a defined parameter of the business that the buyer can recognise will be enough to allow them to run it on their own.
Coordination across the team is really important and so is good communication - that way the issues that need to be filtered to the central deal team get there and vice versa. We make sure we're operating on pretty short lines of communication, both within the team and with the client. That makes a huge difference and keeps the team tight.
The associate's perspective
Wallis, Corporate group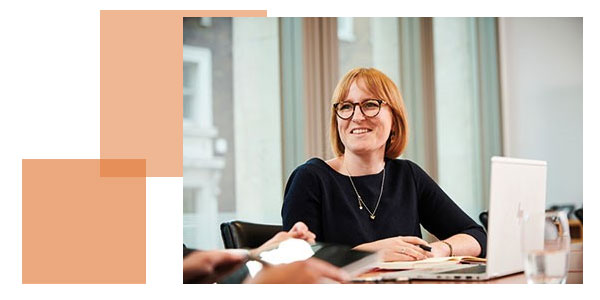 My role was to support Simon and the senior associate, which meant getting involved in a bit of everything. I was assisting on things in the sale and purchase agreement (SPA), including helping negotiate some of the warranties that Whitbread provided to Coca-Cola. The bulk of my job was to help with the disclosure exercise that sat behind those warranties. It's quite an interesting role because the warranties cover the whole business. It's just you and the client and you have to go through every single one. I had some experience of this on the proposed Asda/Sainsbury deal, so I was given the responsibility here and encouraged to just go for it. Even with this, you are not working in a vacuum. It's a constant process of updating each other - this is one part of a much bigger process, all the parts influence each other. You know the support is always there; you're never alone.
The last few weeks were intense, but it's in these environments that people flourish. The unifying feature is humour, especially when the going gets tough. It was a great team effort, actually, one of the most fun deals I've worked on.
It's in these intense environments that people flourish.

Wallis, associate
The trainee's perspective
Callum, Corporate group
I ended up supporting three associates, one running  the shareholder circular process, one running the SPA itself and one handling the disclosures. I was initially brought on board to help draft the circular prior to the Whitbread shareholder vote.
This obviously involved a great deal of contact with the company, who had a lot of input into the narrative of what the deal was and why the board recommended it. Because I'd been involved in that, I was then drafted onto other things as it started to get busier. I helped out with the SPA, particularly checking that material had gone in properly. We had to include a lengthy schedule at the back with information on all of the company's subsidiaries that were to be transferred, which meant liaising extensively with Whitbread to access that information, since many of those subsidiaries were overseas.
I also helped Wallis to manage the data we were receiving, chasing up anything that was missing or clarifying details that didn't make sense, so that we were sure that everything was passed across correctly. I learnt a lot about Whitbread's business.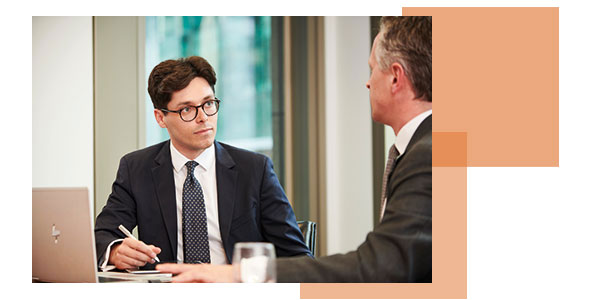 The last night was quite exciting because we had to sign by 7am to release the news before the markets opened, and that was achieved with just minutes to spare. I was quite relieved that we signed before I left the seat. I would have been gutted if I'd missed that. It was quite an exciting finale, celebratory champagne at 7am... quite a satisfying moment after a lot of work together.